Welcome to Camden at Bloomingdale
ABOUT
Camden at Bloomingdale is the home for beautiful apartments in Bloomingdale, Illinois. Each apartment home features unique details with floor plan options to fit any budget. You will enjoy natural lighting in every home and walk-in closets to help keep you organized. The kitchens have an open plan with beautiful white or cherry cabinets, faux granite countertops, and built-in appliances. Our newly renovated apartment homes come with full-size washers and dryers, faux wood flooring, and a private patio or balcony that complements the unique build of our community. At Camden at Bloomingdale apartment homes we offer beautifully appointed 1, 2, & 3 bedroom floor plans. Our open layouts give you the most space for your money. With easy access to Downtown Chicago and Chicago O'Hare International Airport, Camden at Bloomingdale apartments resides in the most convenient of locations.
Our professional staff will welcome you home to a carefree lifestyle at Camden at Bloomingdale. Residents of our community will enjoy luxurious amenities including a sparkling swimming pool, a 24-hour fitness center, and a business center with internet access. We are also a pet-friendly apartment community in the desirable Bloomingdale neighborhood with our own off-leash bark park for your furry family members. Grab your rackets and enjoy a game of tennis. Sports court and sand volleyball offer a fantastic recreational opportunity that sets Camden at Bloomingdale apartment homes from the rest.
We will help you feel at home and find the right Camden at Bloomingdale apartment home. We want your search to be informative so we have compiled lots of information on our website to assist you. If you are searching for an apartment in Bloomingdale or are relocating to Illinois, then come to Camden at Bloomingdale and enjoy the best apartments in Bloomingdale, IL.
If you would like more information about Camden at Bloomingdale, please feel free to contact us.
Our leasing office is conveniently open during the week from 9am to 6pm Monday through Friday and from 9am to 5pm on Saturdays and noon to 5pm on Sundays to assist you in any way we can. We invite you to preview our community by viewing our photo gallery. Schedule a personalized tour of apartments by calling 630-307-7788 or stop by Camden at Bloomingdale Apartments today and see why so many other people chose us as their place to call home!
Address
348 Glenwood Drive
Bloomingdale, Illinois
60108
Office Hours
Monday - Friday: 9:00 - 6:00
Saturday: 9:00 - 5:00
Sunday: 12:00 - 5:00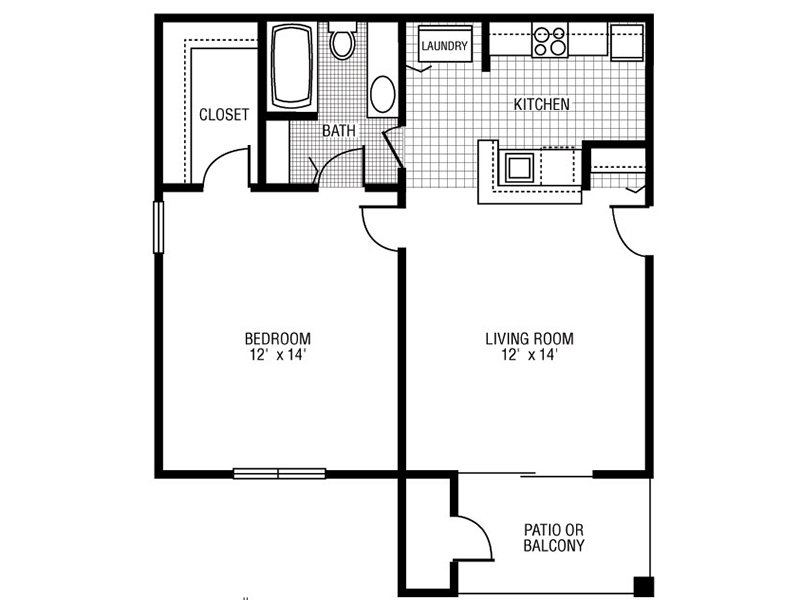 A-1
SQ FEET: 643
BEDROOMS: 1
BATHROOMS: 1
DEPOSIT: Starting at $500 pending credit
PRICE: $1594
AVAILABLE: 1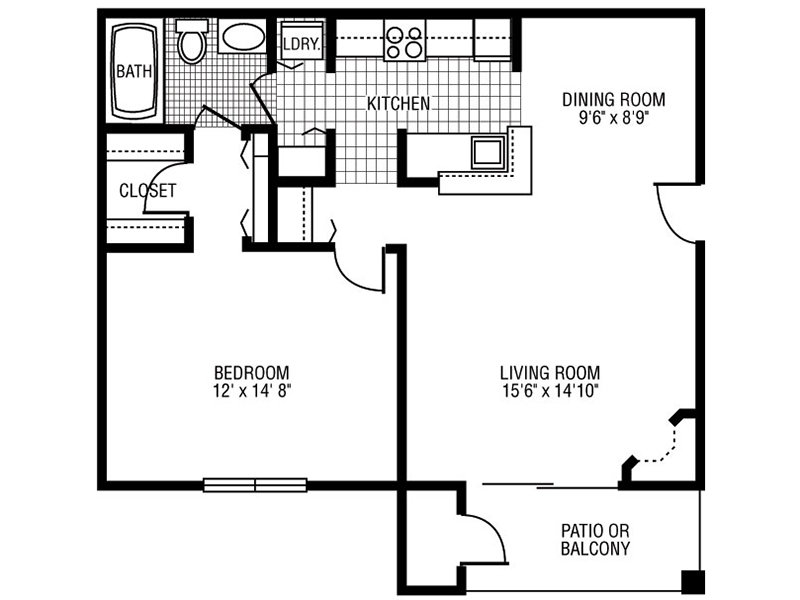 A1-2
SQ FEET: 843
BEDROOMS: 1
BATHROOMS: 1
DEPOSIT: Starting at $500 pending credit
PRICE: $1693
AVAILABLE: 2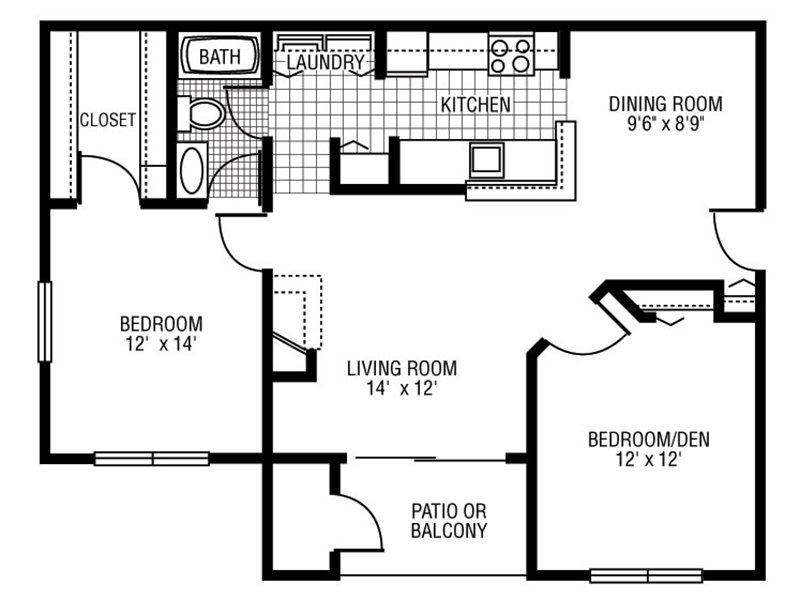 B-3
SQ FEET: 1012
BEDROOMS: 2
BATHROOMS: 1
DEPOSIT: Starting at $500 pending credit
PRICE: $1899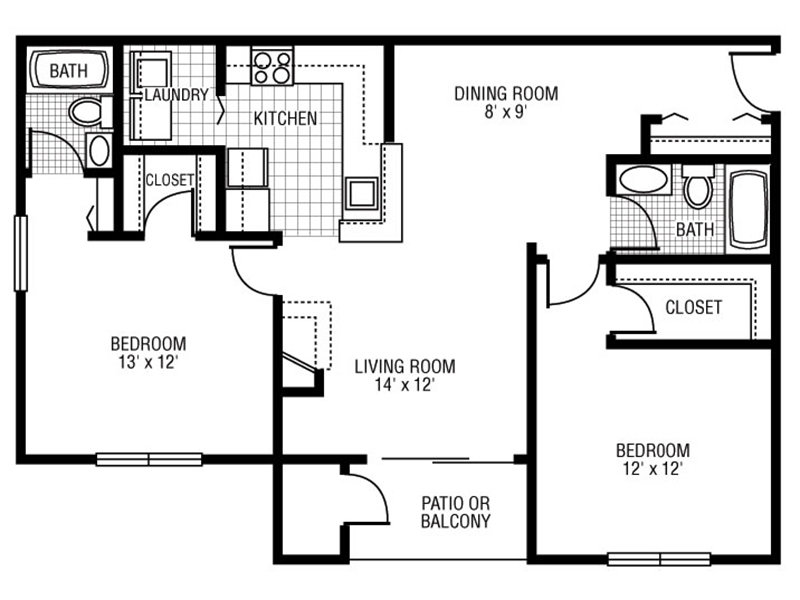 C-2
SQ FEET: 1087
BEDROOMS: 2
BATHROOMS: 2
DEPOSIT: Starting at $500 pending credit
PRICE: $1940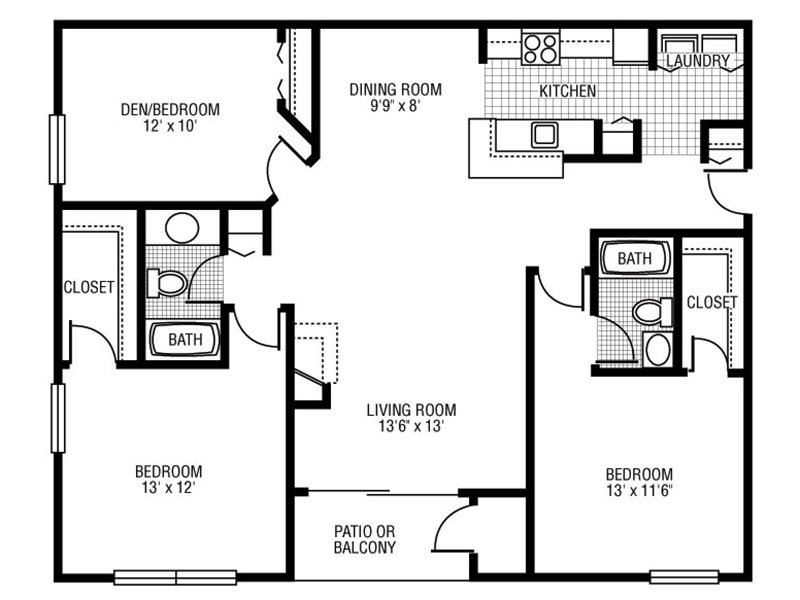 D-2
SQ FEET: 1312
BEDROOMS: 3
BATHROOMS: 2
DEPOSIT: Starting at $500 pending credit
PRICE: $2364
AVAILABLE: 1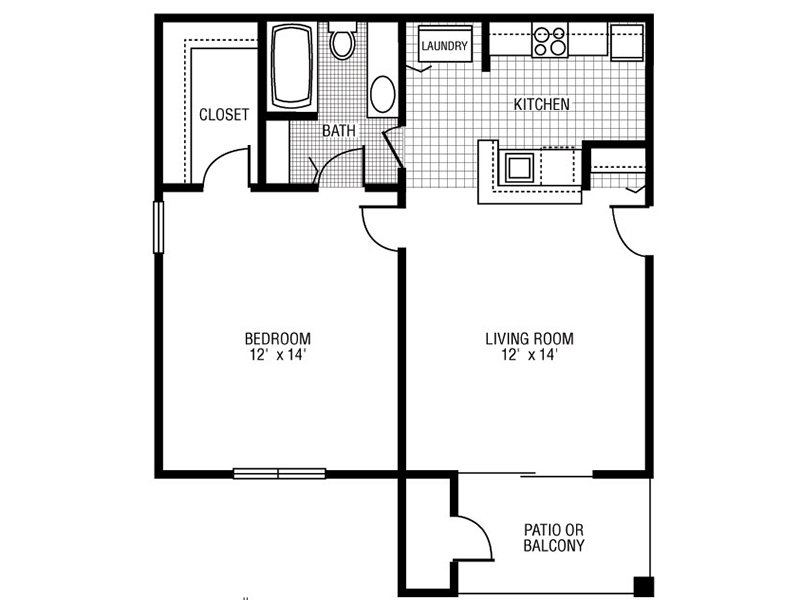 uA-3
SQ FEET: 643
BEDROOMS: 1
BATHROOMS: 1
DEPOSIT: Starting at $500 pending credit
PRICE: $1423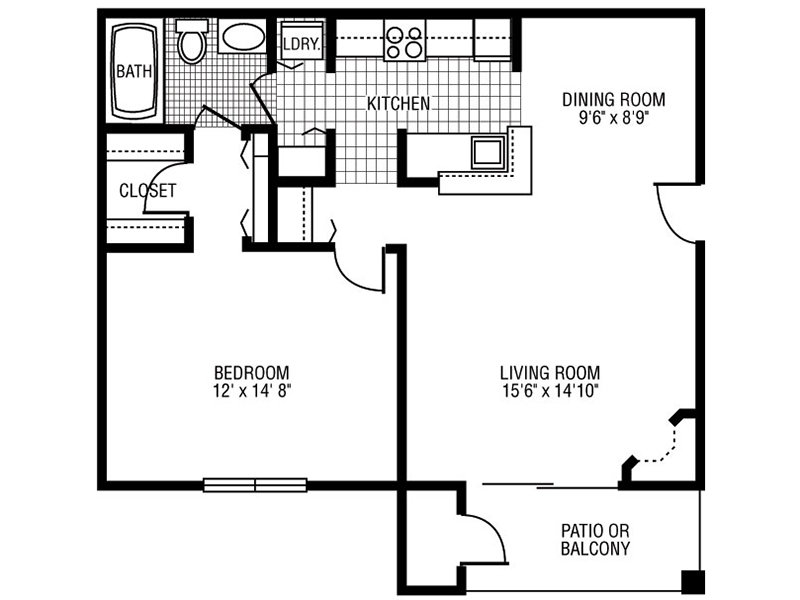 uA1-2
SQ FEET: 843
BEDROOMS: 1
BATHROOMS: 1
DEPOSIT: Starting at $500 pending credit
PRICE: $1520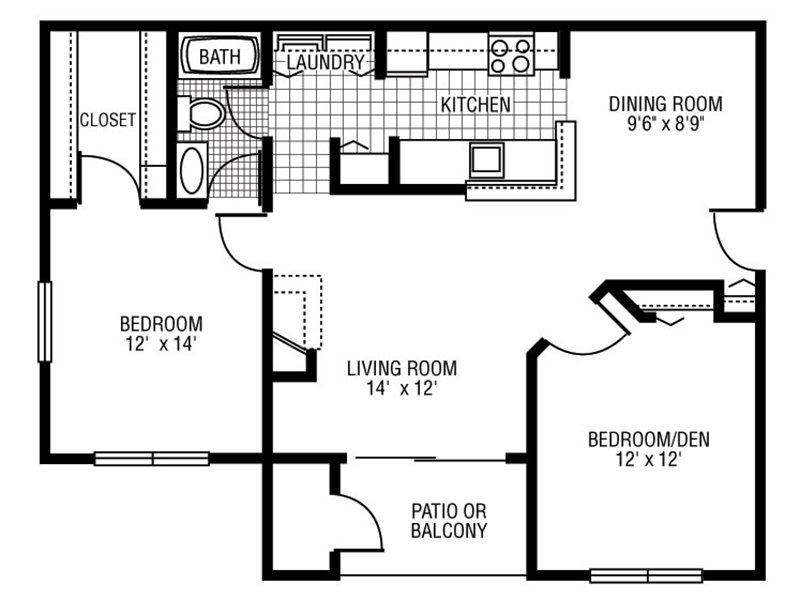 uB-1
SQ FEET: 1012
BEDROOMS: 2
BATHROOMS: 1
DEPOSIT: Starting at $500 pending credit
PRICE: $1753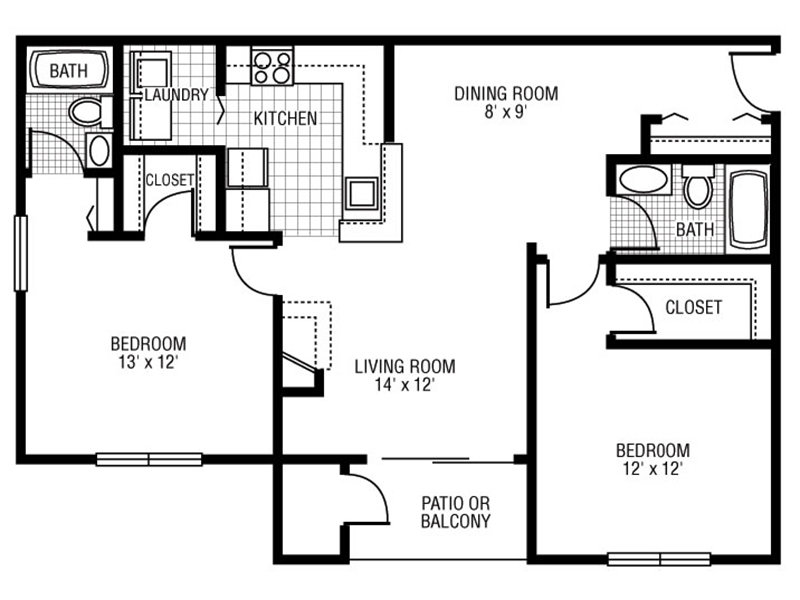 uC-1
SQ FEET: 1087
BEDROOMS: 2
BATHROOMS: 2
DEPOSIT: Starting at $500 pending credit
PRICE: $1785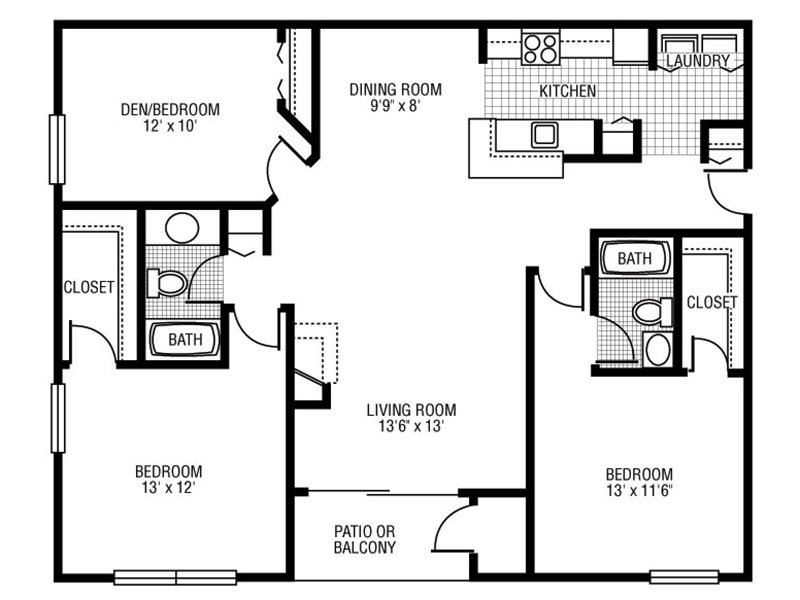 uD-2
SQ FEET: 1312
BEDROOMS: 3
BATHROOMS: 2
DEPOSIT: Starting at $500 pending credit
PRICE: $2064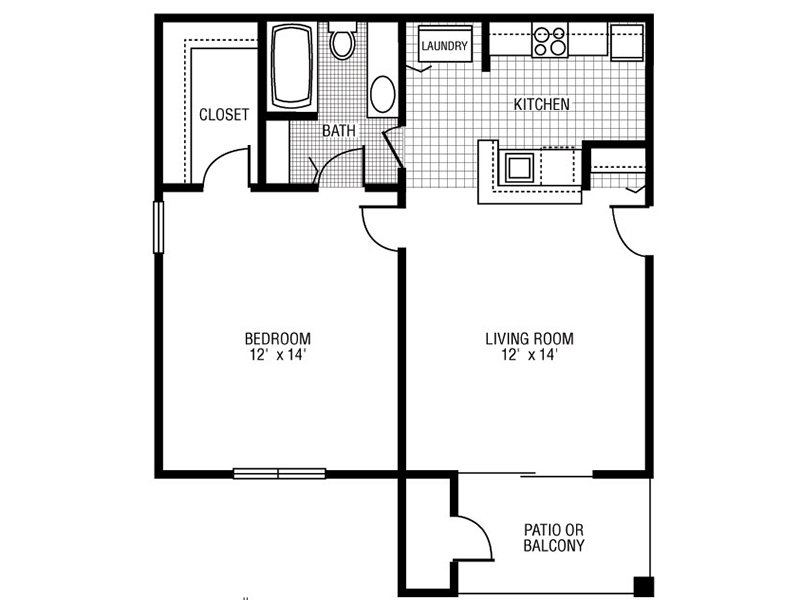 A-3
SQ FEET: 643
BEDROOMS: 1
BATHROOMS: 1
DEPOSIT: Starting at $500 pending credit
PRICE: $1470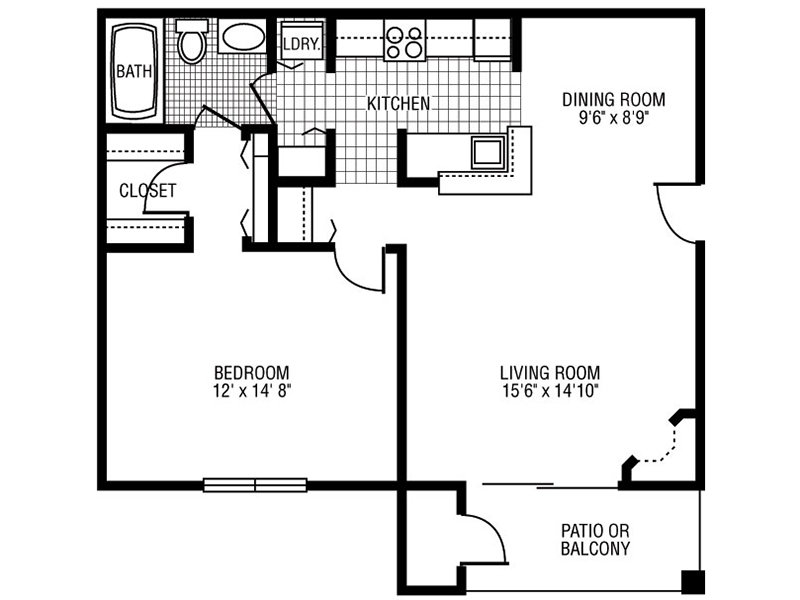 uA1-1
SQ FEET: 843
BEDROOMS: 1
BATHROOMS: 1
DEPOSIT: Starting at $500 pending credit
PRICE: $1412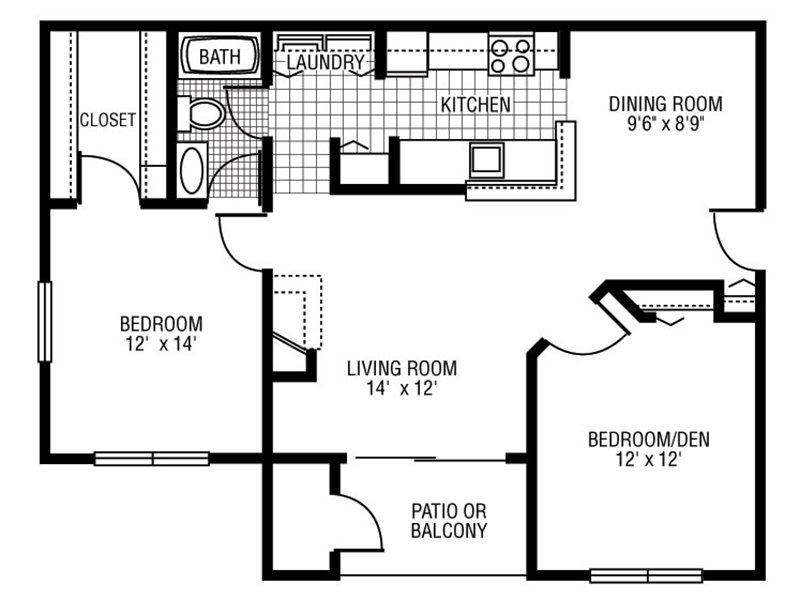 B-2
SQ FEET: 1012
BEDROOMS: 2
BATHROOMS: 1
DEPOSIT: Starting at $500 pending credit
PRICE: $1785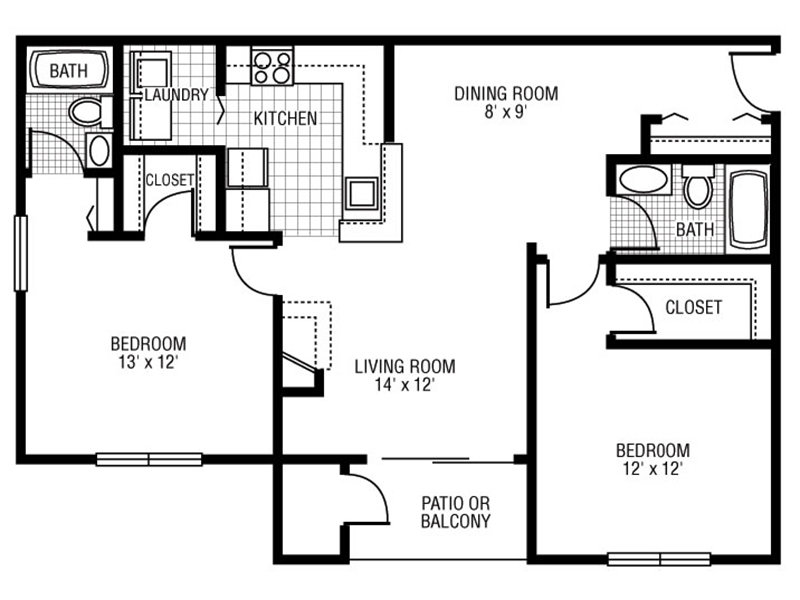 uC-3
SQ FEET: 1087
BEDROOMS: 2
BATHROOMS: 2
DEPOSIT: Starting at $500 pending credit
PRICE: $1949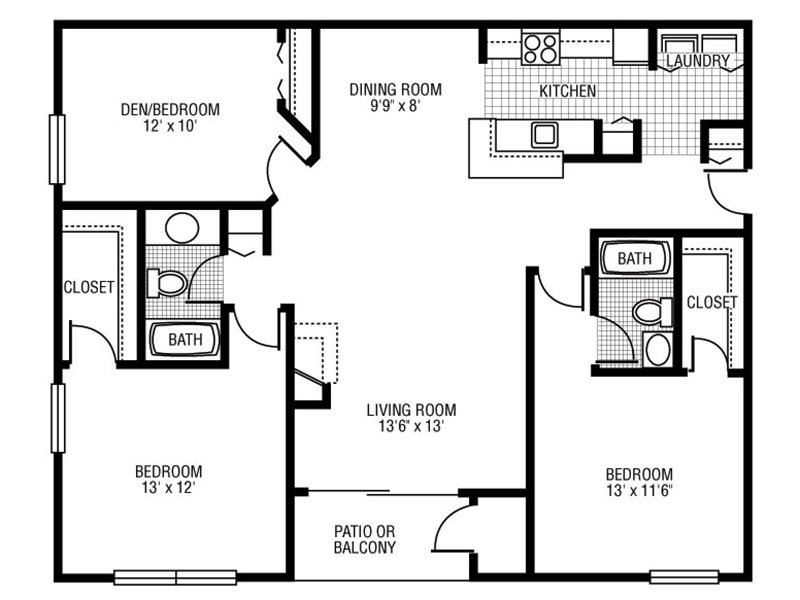 D-1
SQ FEET: 1312
BEDROOMS: 3
BATHROOMS: 2
DEPOSIT: Starting at $500 pending credit
PRICE: $2274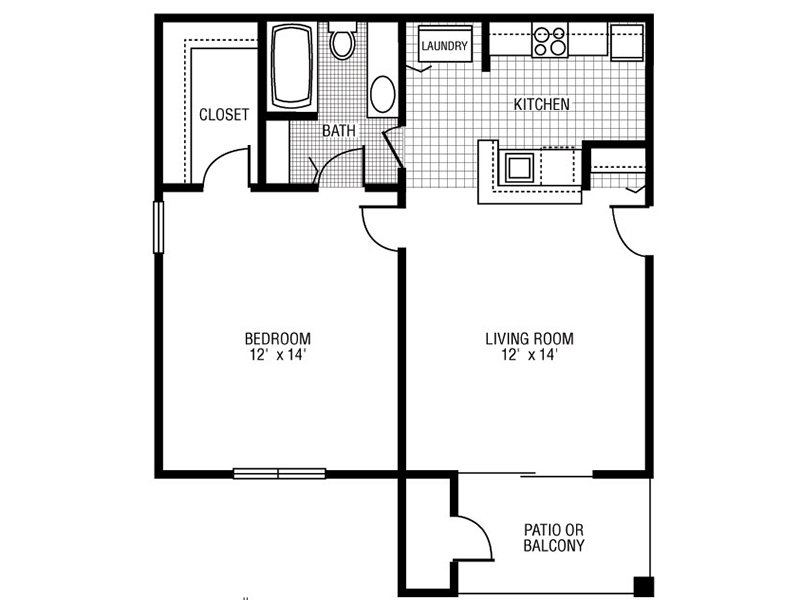 A-2
SQ FEET: 643
BEDROOMS: 1
BATHROOMS: 1
DEPOSIT: Starting at $500 pending credit
PRICE: $1437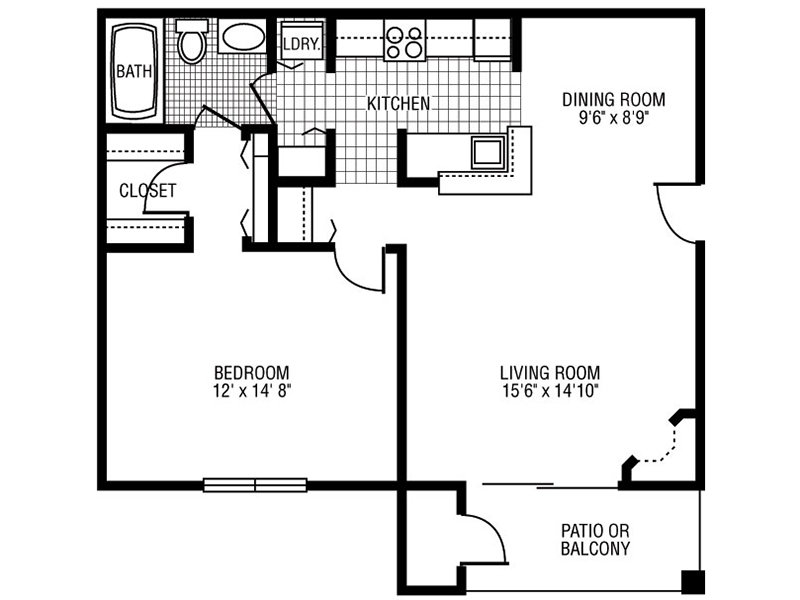 A1-3
SQ FEET: 843
BEDROOMS: 1
BATHROOMS: 1
DEPOSIT: Starting at $500 pending credit
PRICE: $1642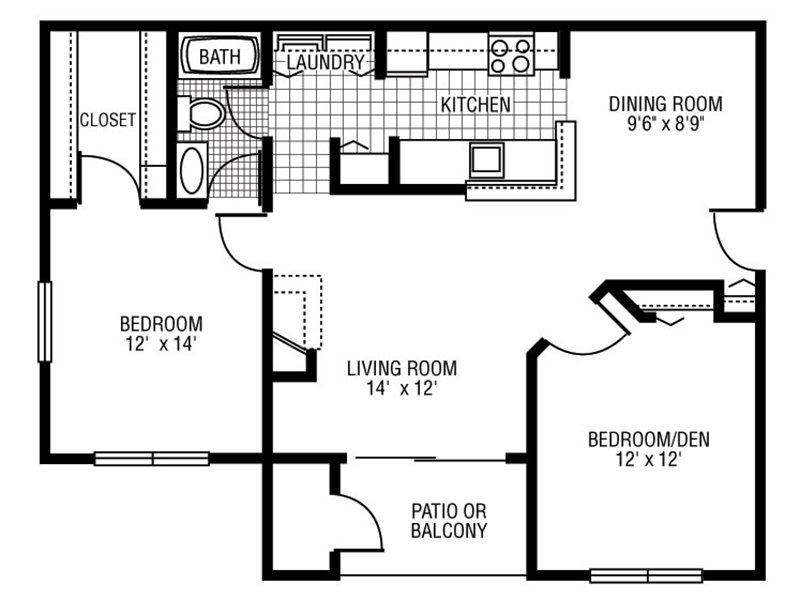 B-3
SQ FEET: 1012
BEDROOMS: 2
BATHROOMS: 1
DEPOSIT: Starting at $500 pending credit
PRICE: $1899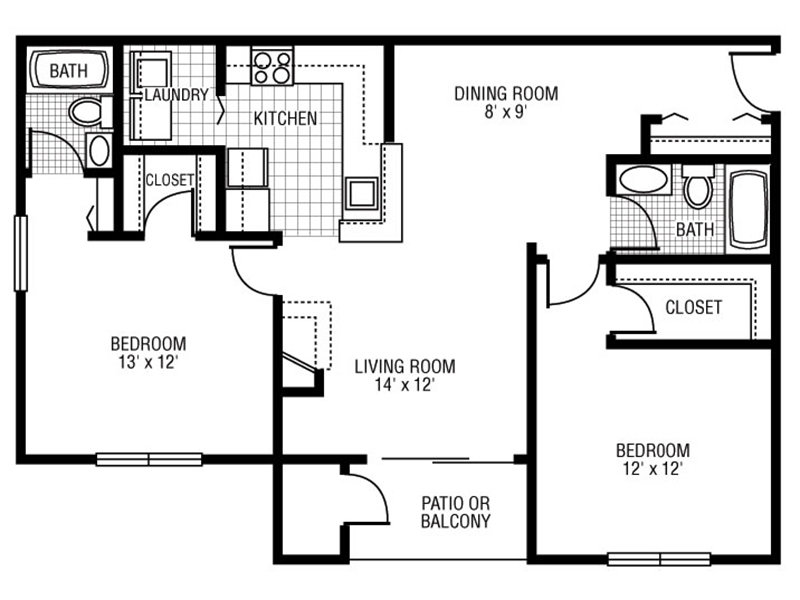 C-3
SQ FEET: 1087
BEDROOMS: 2
BATHROOMS: 2
DEPOSIT: Starting at $500 pending credit
PRICE: $1939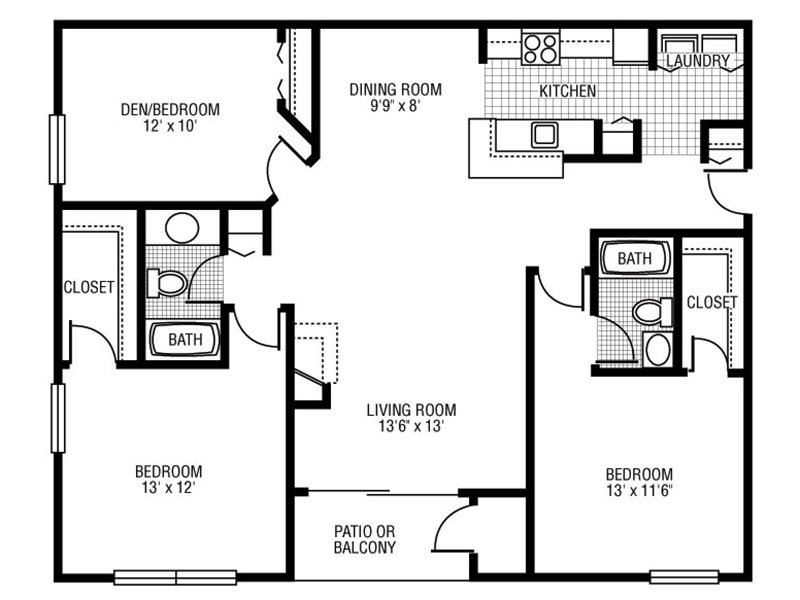 uD-1
SQ FEET: 1312
BEDROOMS: 3
BATHROOMS: 2
DEPOSIT: Starting at $500 pending credit
PRICE: $2274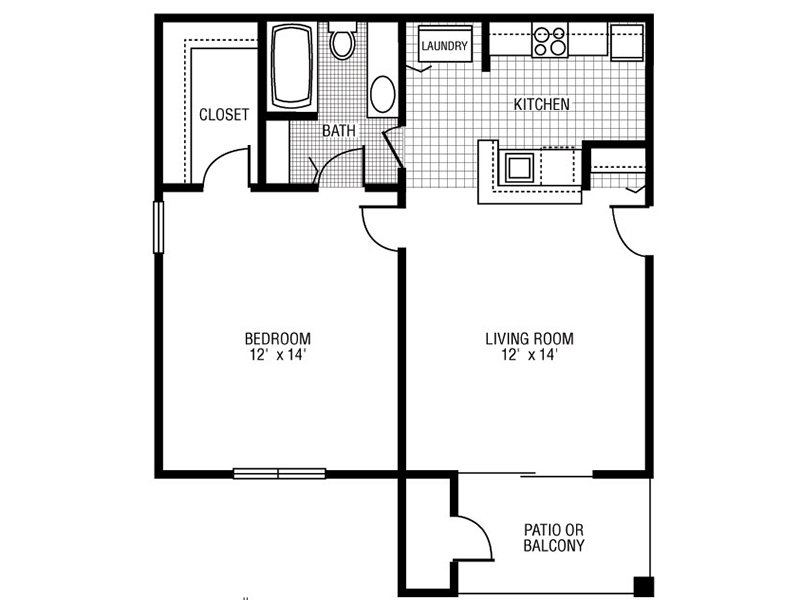 uA-1
SQ FEET: 643
BEDROOMS: 1
BATHROOMS: 1
DEPOSIT: Starting at $500 pending credit
PRICE: $1514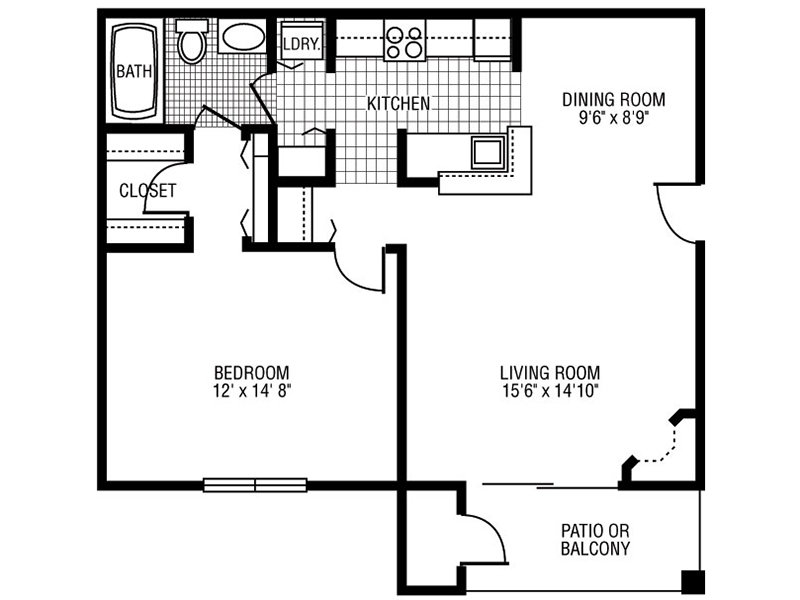 A1-2
SQ FEET: 843
BEDROOMS: 1
BATHROOMS: 1
DEPOSIT: Starting at $500 pending credit
PRICE: $1693
AVAILABLE: 2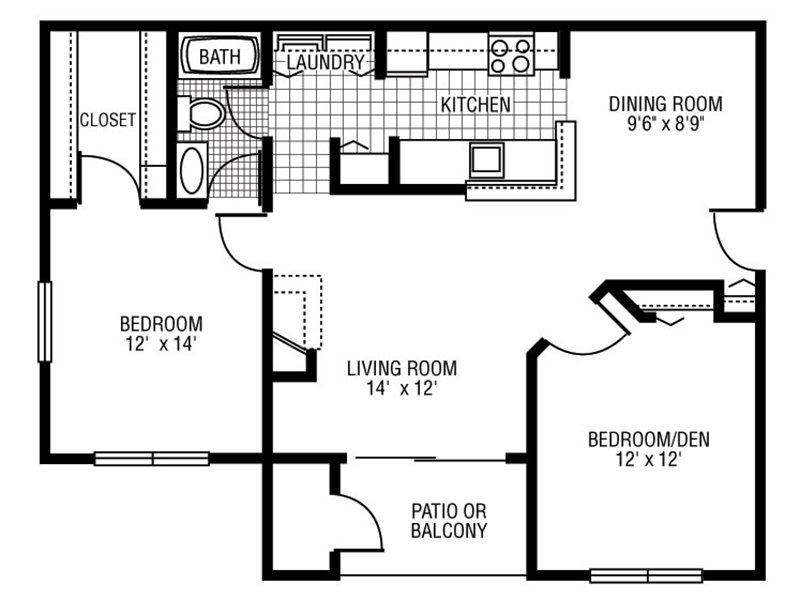 uB-3
SQ FEET: 1012
BEDROOMS: 2
BATHROOMS: 1
DEPOSIT: Starting at $500 pending credit
PRICE: $1578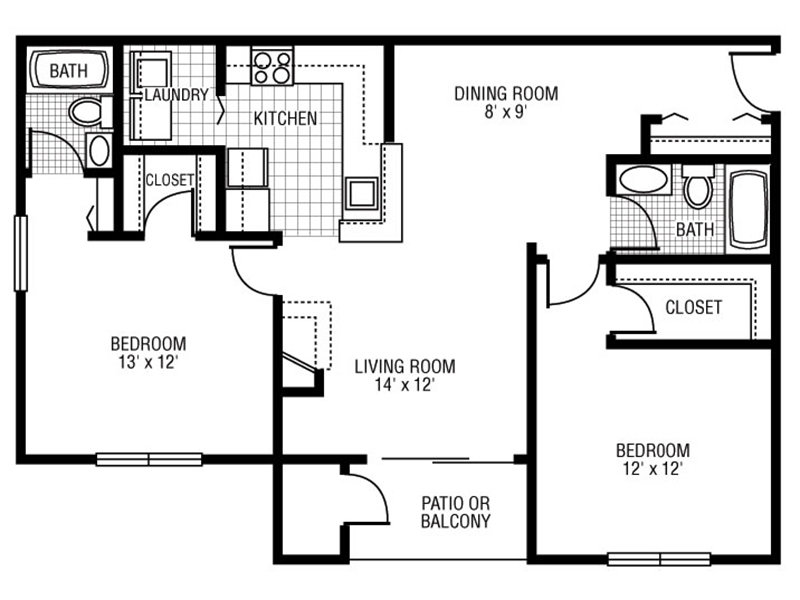 C-1
SQ FEET: 1087
BEDROOMS: 2
BATHROOMS: 2
DEPOSIT: Starting at $500 pending credit
PRICE: $1926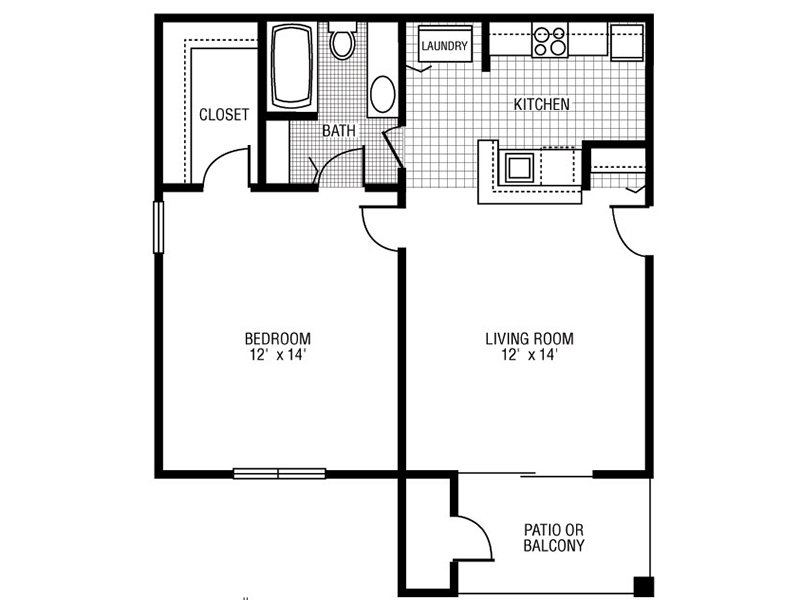 uA-2
SQ FEET: 643
BEDROOMS: 1
BATHROOMS: 1
DEPOSIT: Starting at $500 pending credit
PRICE: $1274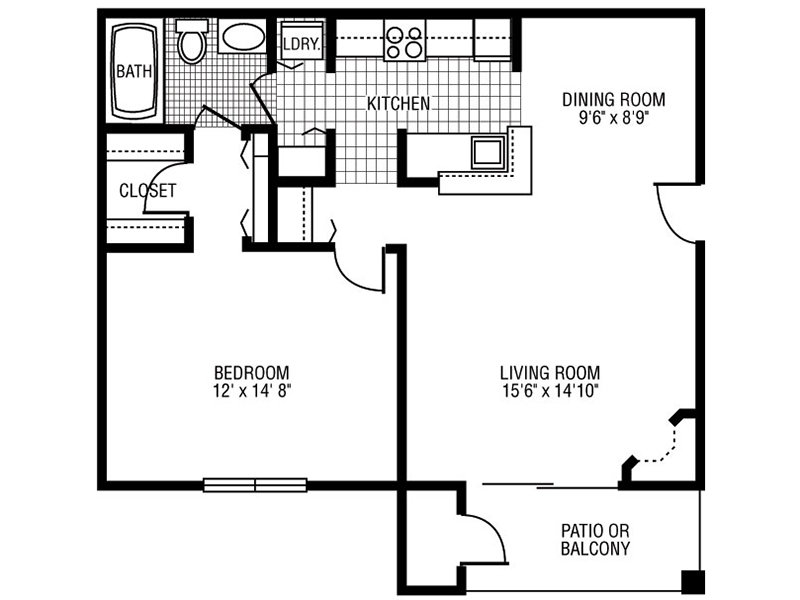 A1-1
SQ FEET: 843
BEDROOMS: 1
BATHROOMS: 1
DEPOSIT: Starting at $500 pending credit
PRICE: $1680
AVAILABLE: 1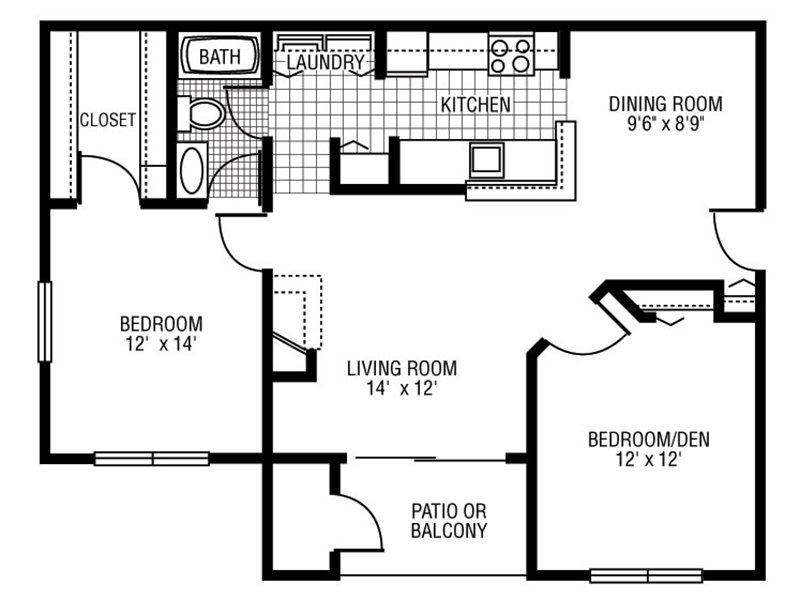 uB-2
SQ FEET: 1012
BEDROOMS: 2
BATHROOMS: 1
DEPOSIT: Starting at $500 pending credit
PRICE: $1768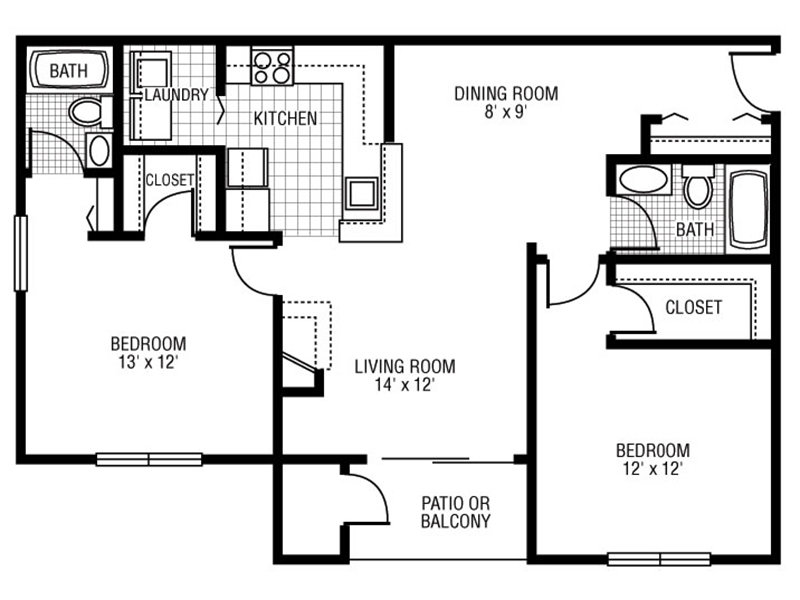 C-2
SQ FEET: 1087
BEDROOMS: 2
BATHROOMS: 2
DEPOSIT: Starting at $500 pending credit
PRICE: $1940
Apartment
Walk In Closets
Large Bedrooms
Carpeting
Cable/Satellite Available
Built-In Microwave Select Units
Garbage Disposal
Electric Stove
Private Balconies/Patios
Individually-controlled central air-conditioning and heating
Dishwasher
Frost-Free Refrigerator
Deadbolt Entry lock w/ Privacy View
One and Two Bedroom Apartments
Programmable thermostats select units
Spacious Floor Plans
Air Conditioning
Carpet
Cable or Satellite
Fireplace*
Washer Dryer In Unit
Walk In Closets
Private patios and balconies
Individually controlled central air-conditioning and heating
Large walk-in closets
Private storage areas
Pets Welcome
Balcony
Cable Ready
New/Renovated Interior
Stainless Steel Appliances
View
Garages
Central Air
Storage Space
Newly Remodeled Apartments Available
Furnished Available
Refrigerator
Air conditioning
Clubhouse lounge for private entertaining and community-sponsored activities
Track lighting in kitchen and dining room*
Sprinkler system for fire safety
Extra Storage
Disposal
A design for living exactly where you want to be
Enjoy newly renovated interior upgrades
Faux Wood floors to enhance your furnishings
Warm fireplaces keep you cozy
Custom home interiors include upgraded cherry cabinets and faux granite tops with stainless steel appliances.
Washer and dryer included in your home for your convenience
Balconies to enjoy the outdoors
Bowed Shower Rods
Spacious Floor Plans Designed to Your Needs
Programmable thermostats*
Oversized Walk in Closets
Open Floorplans
Brushed Nickel Finish
Fireplace - Select Units
Property
Convenient Location
Guest Parking
Professional Landscaping
Professional Management Team
Pet Exercise Park
Credit Cards Accepted
Package Acceptance At The Office
Reserved Parking
Near Shopping, Dining, and Entertainment
Extra Storage
Pool side BBQ area
Short Term Leasing Available
Corporate Units Available
24-Hour Emergency Maintenance
Courtyards
Work at home in your professional Business Center
Socialize in your graciously appointed clubhouse
Stay fit in your full circuit and Fitness Center
Appreciate the convenience of your detached garage
Host a party at the Volley Ball Court or basketball court
Roast a marshmallow at your outdoor fire pit lounging area
Enjoy the resort style pool and feel like you are on vacation
We Love Pets! No Weight Limit, Restrictions Apply
Storage Spaces Available
Playground
Tennis Court
Business Center
Garage Parking
24 hr Emergency Maintenance Service
Professional Management
Flexible Lease Terms Available
Resident Referral Programs
Great Neighborhood
Package Receiving
Visa / Mastercard Rent Payment Accepted
Online Maintenance Requests
Lockout Service
Wi-Fi in common areas
Business center
Beautifully landscaped grounds